We make every frame in our studio, using carefully sourced high-quality premium materials, and put our all into every step of the process to ensure that whatever is in the frame, shines. Our wood frames are made from solid wood. All wood frames can be completely customized in terms of size, color, and profile design. Our custom aluminum frames are made with aluminum profiles by the renowned German company Nielsen and glass that meets the highest museum standards. We are happy to color match frames to a specific color in a painting or photo, on request at an additional fee. Scroll down for more info about the types of frames we build, and the high-quality wood, glass and passepartout (aka mat board) we source from around the world. We think outside the box! We make frames in almost any shape – from circles, ovals, rectangles to any shape that can be expressed as a vector in a DXF file.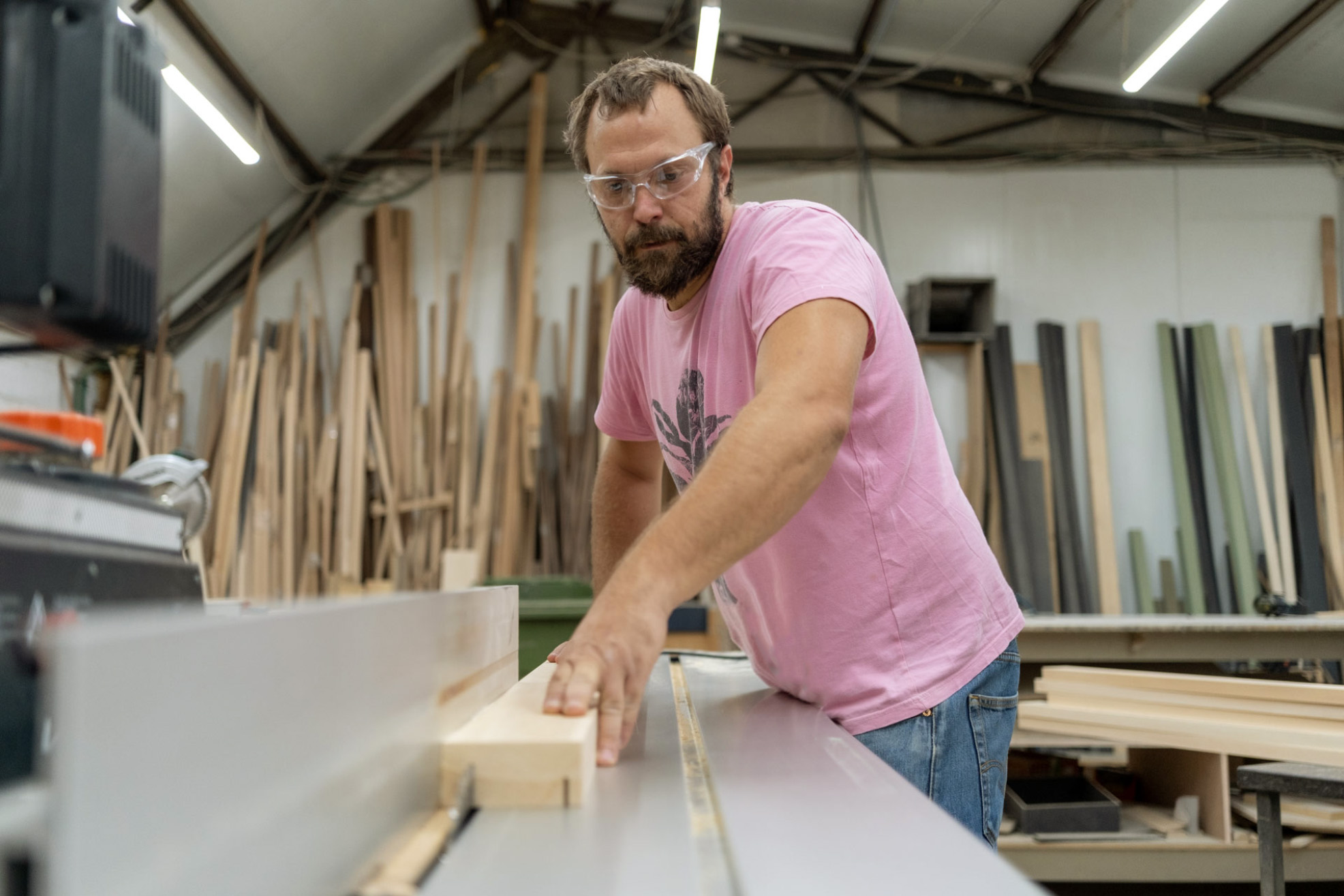 Natural Woods:
Pine

Beech

White Oak

Red Oak

Maple
Special Natural Woods:
Mahogany

Cherry

African Walnut

American Walnut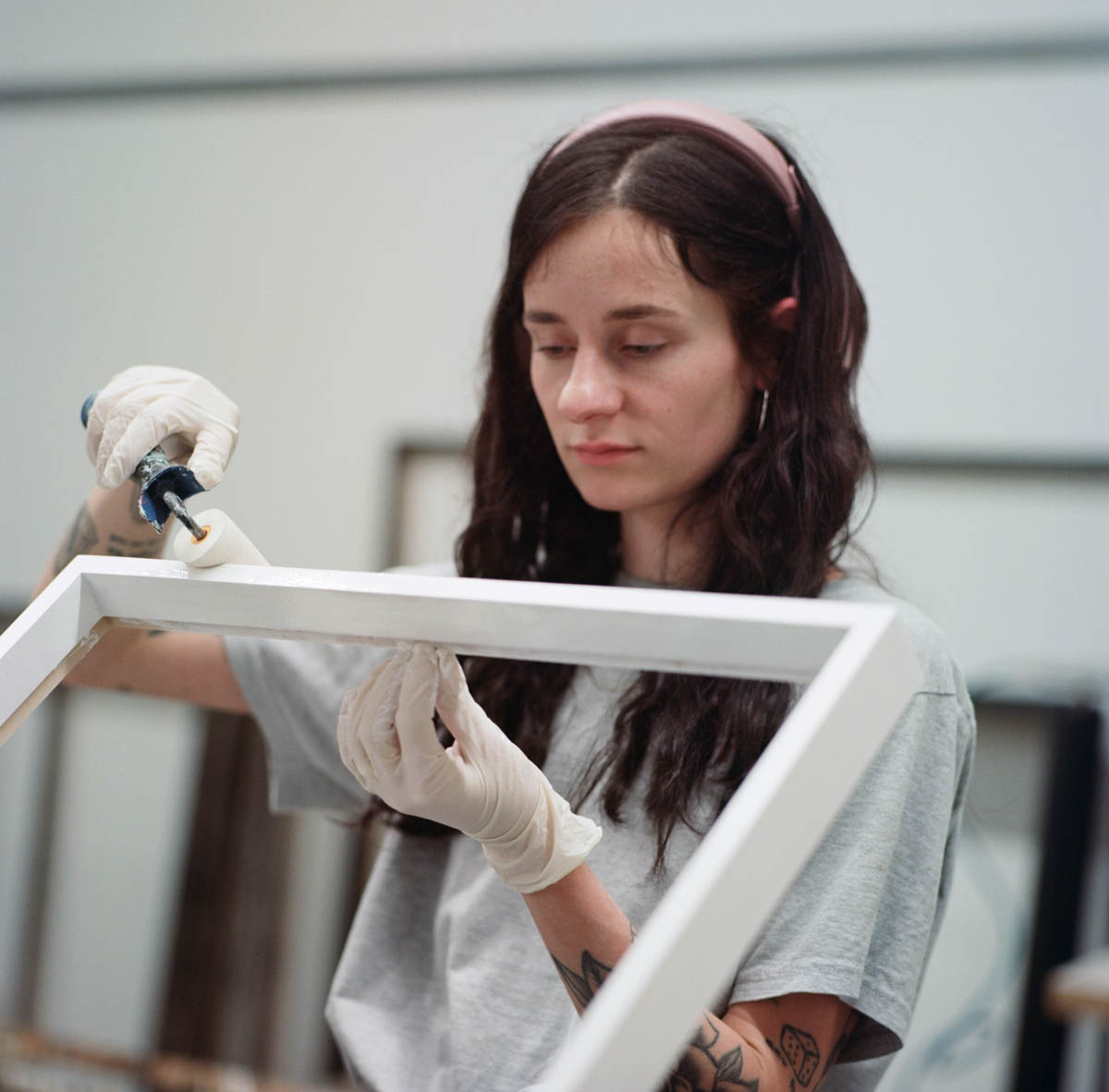 We paint our frames using two painting techniques – Brush painting or Spray painting. The colors of the frames can be chosen from the variety of classical colors (black grey or white), from a color palette, or by sampling a color from the piece intended to be framed.
Brush painting
The brush painting is the traditional painting technique. It gives a full and rich coverage, and creates a delicate  texture of the painting process on the painted frame.
Spray painting
The spray painting technique produces a very smooth coverage on the painted surface.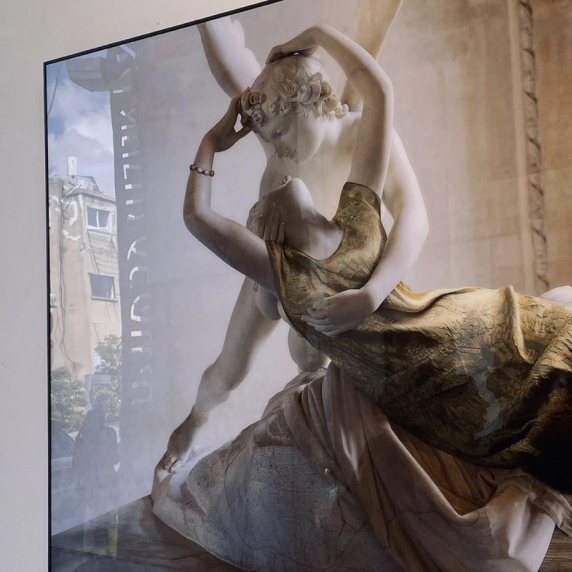 We use a wide variety of glass and museum-grade Perspex acrylic sheets, which allows us to meet the particular needs of each display location, such as a room bathed in light versus a dark space, and everything in between. We can accommodate any dimensions of glass or Perspex acrylic sheets, up to 183 x 300 cm (72"x118"). In our experience, non-reflective glass is significantly better in terms of display and we strongly recommend using it.
Anti-reflective Glazing
A standard in museums and galleries, anti-reflective glass coatings reduce glare and enhance image visibility, both protecting and beautifying artworks.
UV Ray Protection
UV coatings protect works from damage and fading caused by UV radiation. You can opt for 99% (conservation-grade) or 70% UV protection. Both have anti-reflective glazing. If UV protection is less of a concern, we recommend opting for 70% glass to save on costs.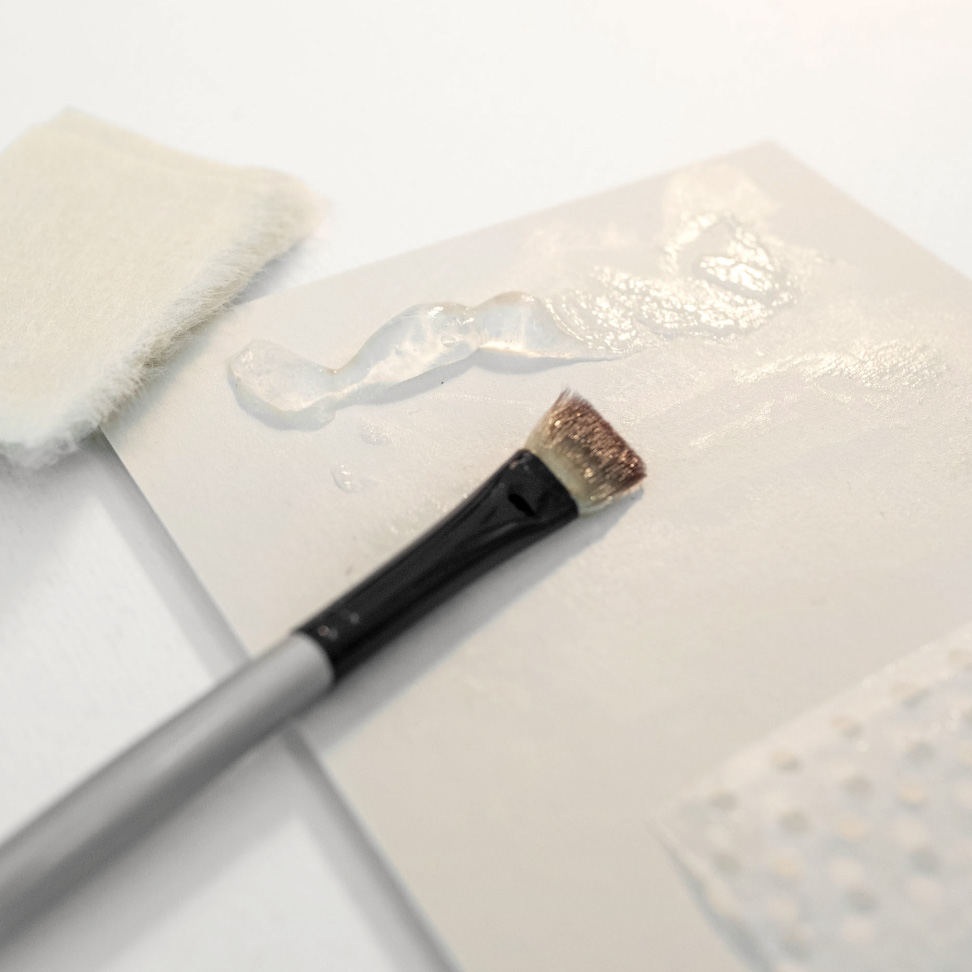 Attaching works of art to the frame is done using acid-free background paper in the appropriate shade for the work. It can be pasted in two main methods: in the first, the work is pasted with an acid-free double-sided glue, which strongly connects the work to the background paper. The main disadvantage of this technique is that the piece cannot be easily detached from the paper without damaging it. In the second technique, the piece can be connected using hinges. In this method, folded Japanese paper is used and with the help of a water-based glue, which does not harm the creation and can be easily detached. This method is more common among paper preservers.
Permanent Mounting
Mounting with acid-free double-sided tape. The work is mounted with acid-free double-sided tape, which strongly adheres the work to the backing. The main disadvantage of this technique is that the work cannot easily be detached from the backing without damaging it.
Reversible Mounting
Mounting with hinges and folded Japanese paper. The work is mounted using hinges, by way of folded Japanese paper and water-based glue. This method does not harm the work, which can be easily detached. This method is more common among conservationists.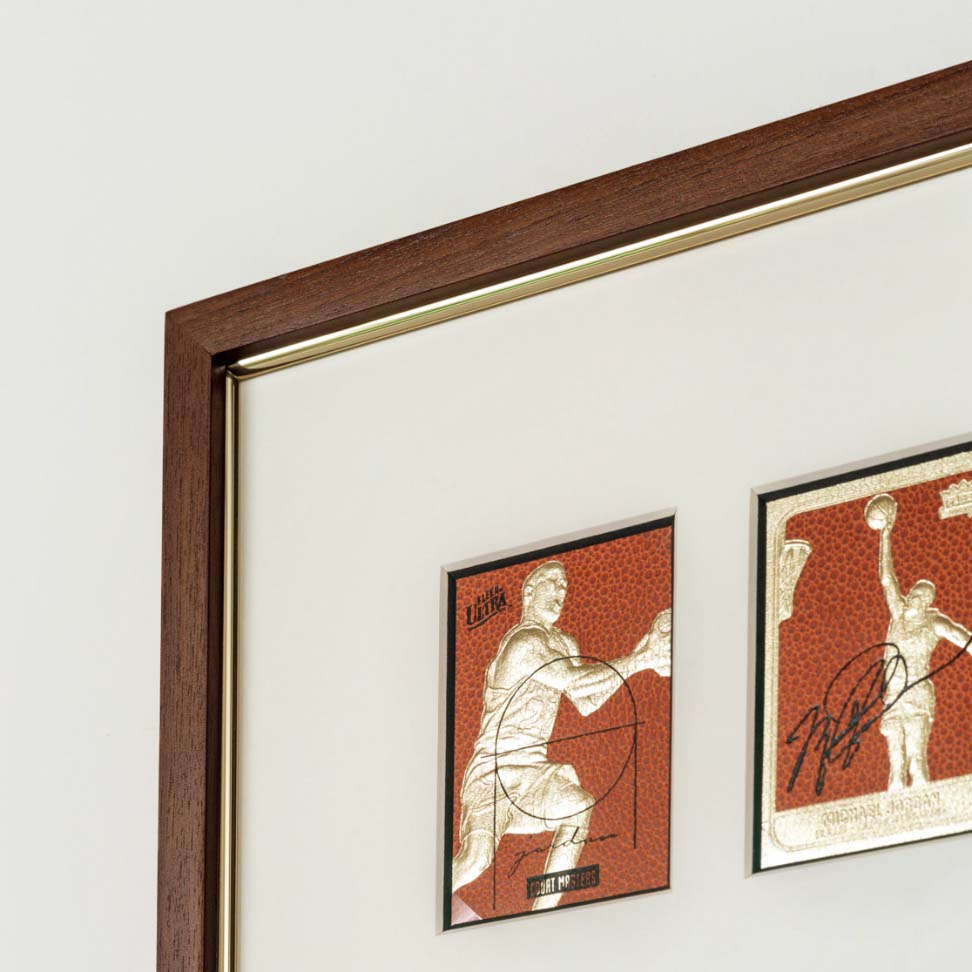 Passepartout is a mat board placed between the work and the glass. It comes in different thicknesses (1.5 to 3 mm) and in shades ranging from white, off-white, gray to black. We use museum grade Passepartout, which has a fine texture and a neutral PH that preserves the paper or print for a long time.
Conservation Passepartout
Conservation Passepartout – acid-free, neutral PH.
Museum Passepartout
Museum Passepartout – slightly smoother surface than Conservation Passepartout, 100% cotton, acid-free, neutral PH.
Passepartout can be produced up to a size of 150×240 cm (60" x 104") in one piece!
A Passepartout window can be cut in any geometric shape that can be depicted in a vector file.